ALFA ROMEO
GIULIA QUADRIFOGLIO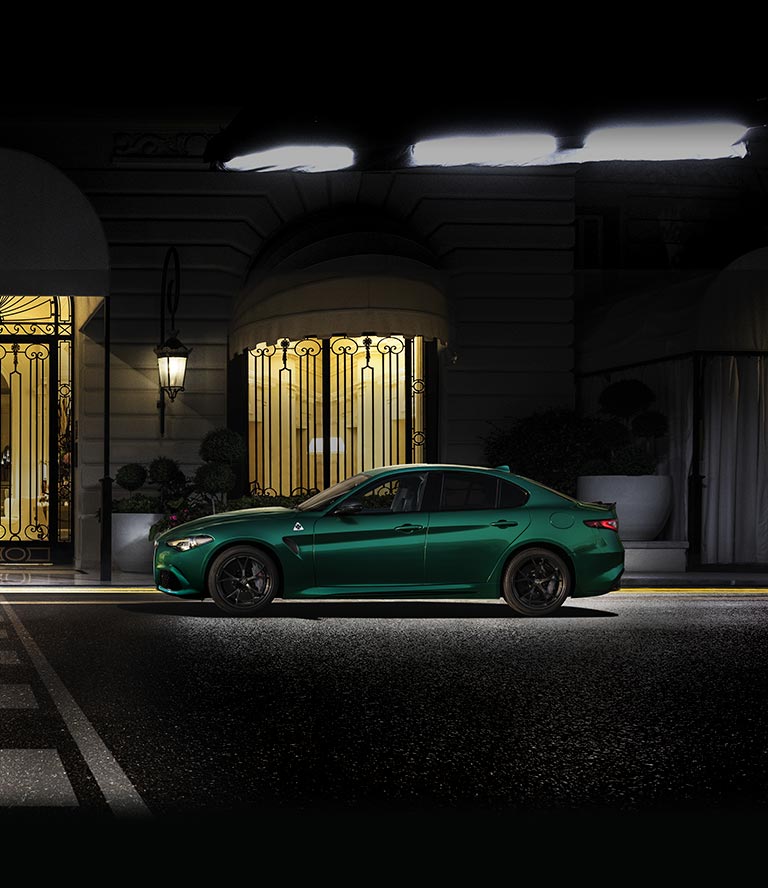 DISTINGUISHING FEATURES
50/50 weight distribution
Perfect balance, for
uncompromised driving dynamics
The only sedan in the world with
active aerodynamics
Real-time torque and power
distribution
Exterior
DISTINCTIVELY SPORTY TRAITS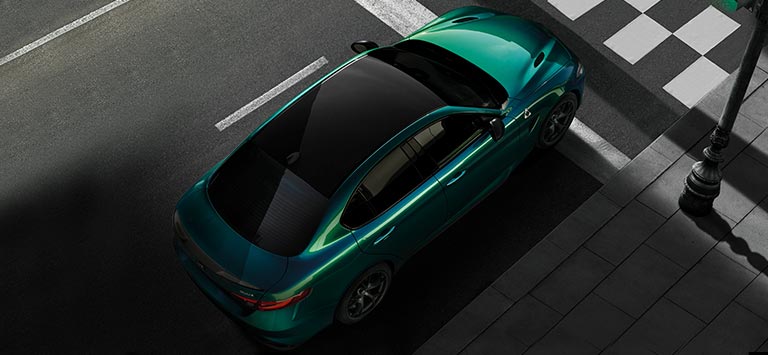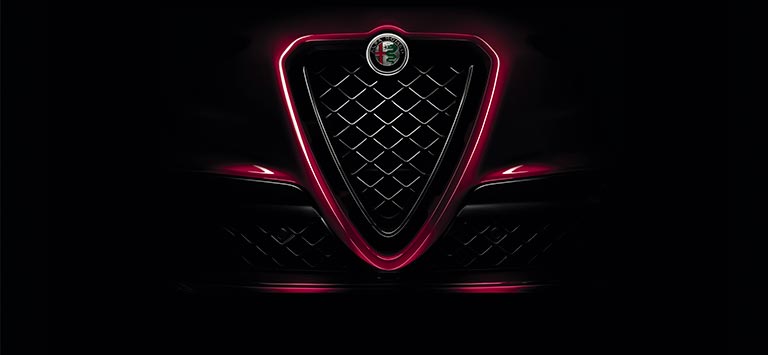 The V-Shield insertion in the trilobe is enhanced by its dark miron finishing.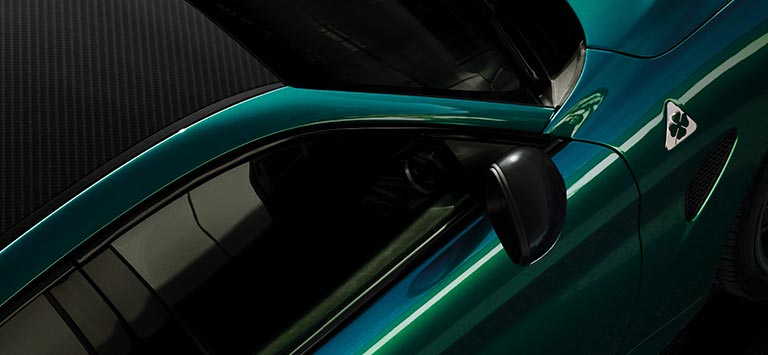 The carbon fibre roof and finishings give the Giulia Quadrifoglio a lighter and sportier look.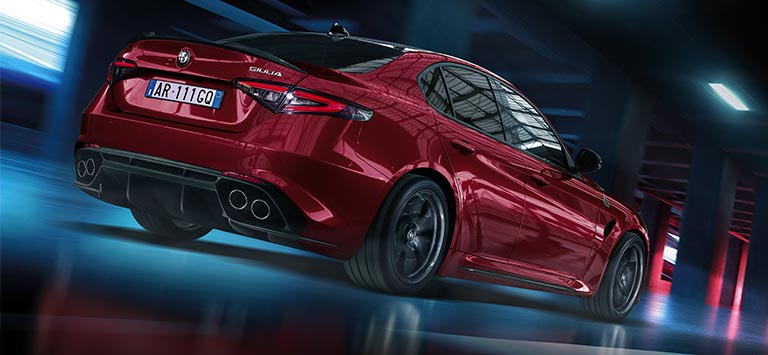 The four-tip exhaust system with its specific extractor integrates perfectly in the rear bumper.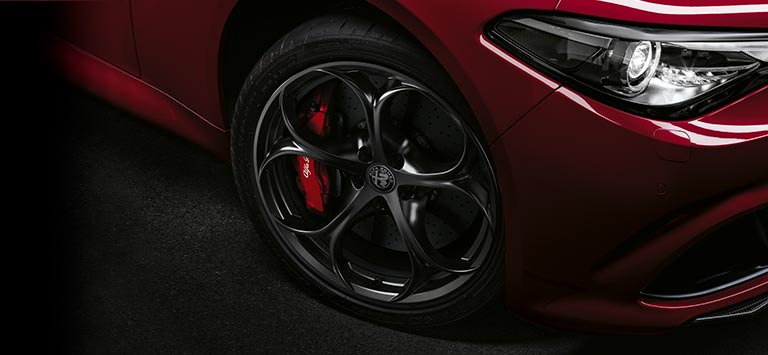 The 19" alloy wheels are available with burnished finishing and four brake caliper colour options.
Interior
ELEGANCE AND DESIGN AT THE
CENTRE OF THE EMOTIONS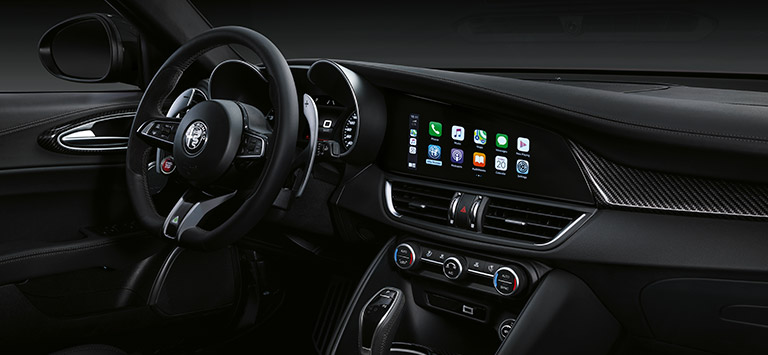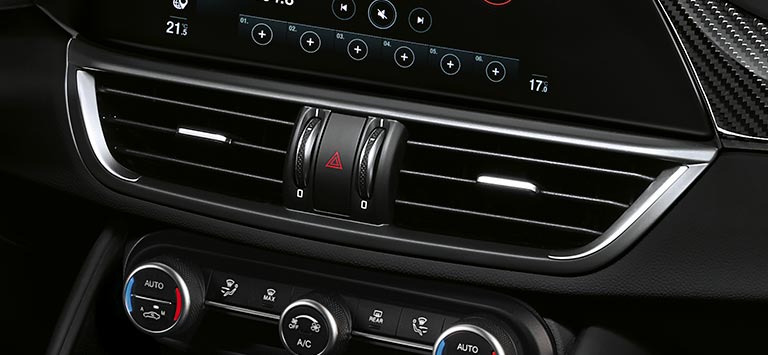 The Giulia Quadrifoglio centre console has been entirely designed with premium materials and carbon fibre details.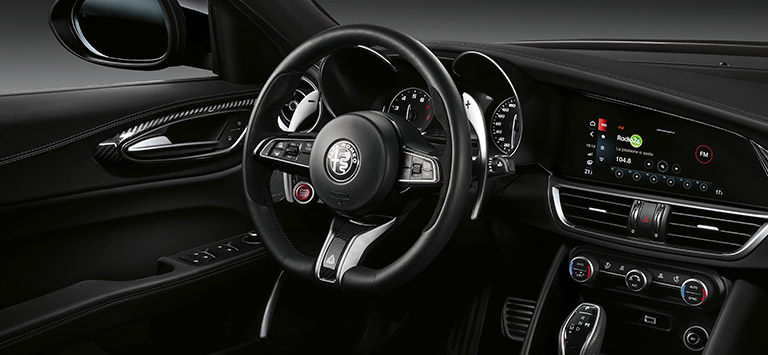 The race-inspired steering wheel with integrated controls and aluminium paddle shifters highlights the Quadrifoglio sporty soul.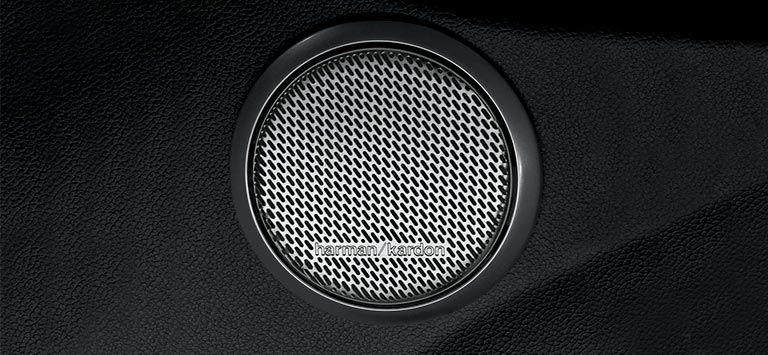 The 900 watt Harman Kardon premiumsound system features 14 speakers including a subwoofer to give you the perfect sound. Listen to our playlist on your journeys.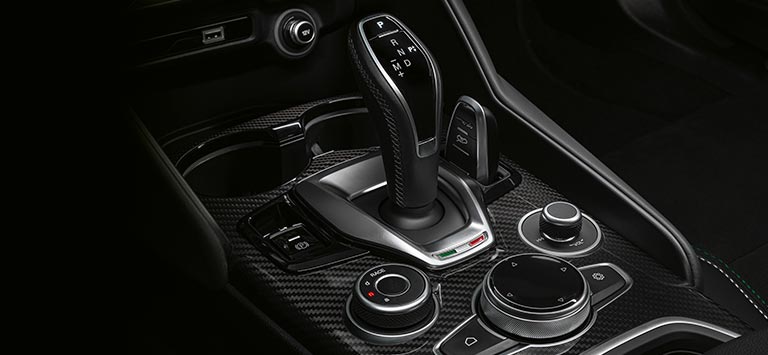 The centre console features carbon fibre, a leather-wrapped gearshift, and a wireless charger for your smartphone to enhance your driving experience.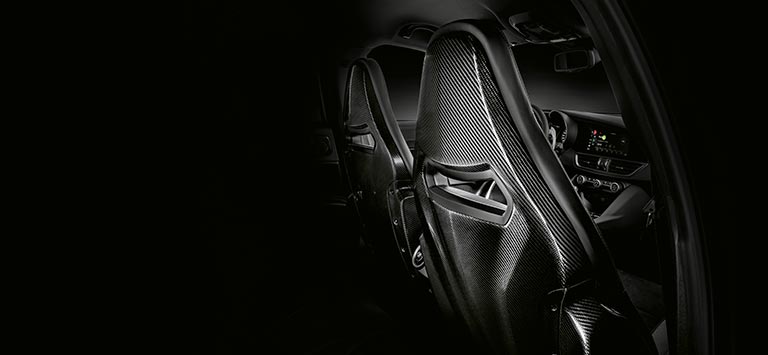 The race-inspired Carbonshell from Sparco provides the highest level of comfort and control. Carbon fibre, leather and Alcantara make these seats a must-have for those who love a sportier look.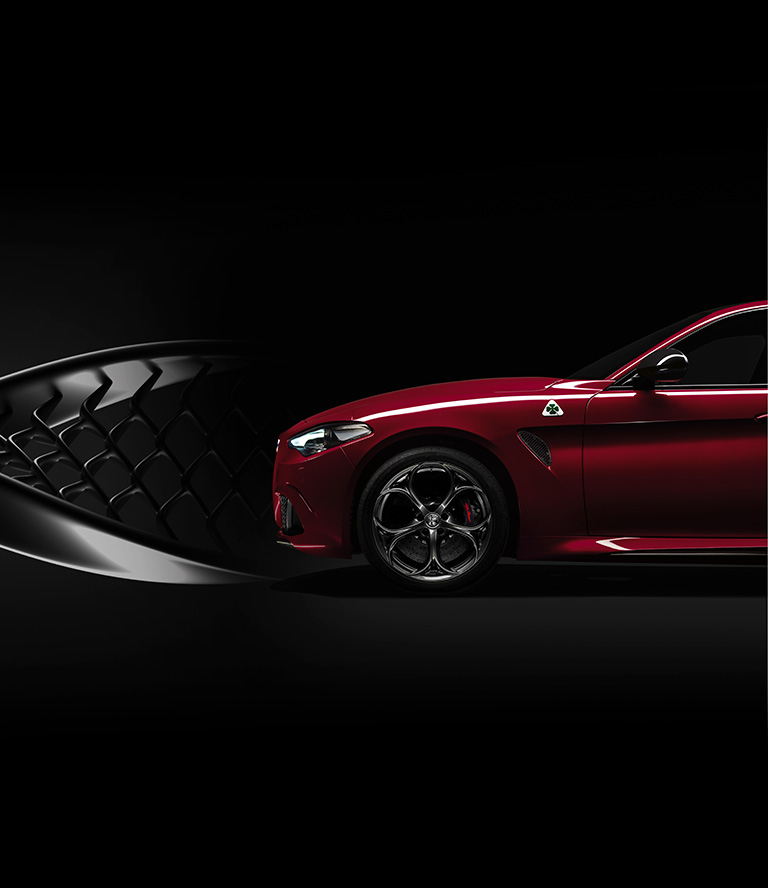 Technology
THE TECHNOLOGY BEHIND
THE EMOTION
Thanks to its technological solutions, the Alfa Romeo Giulia Quadrifoglio
guarantees the highest expectations of performance.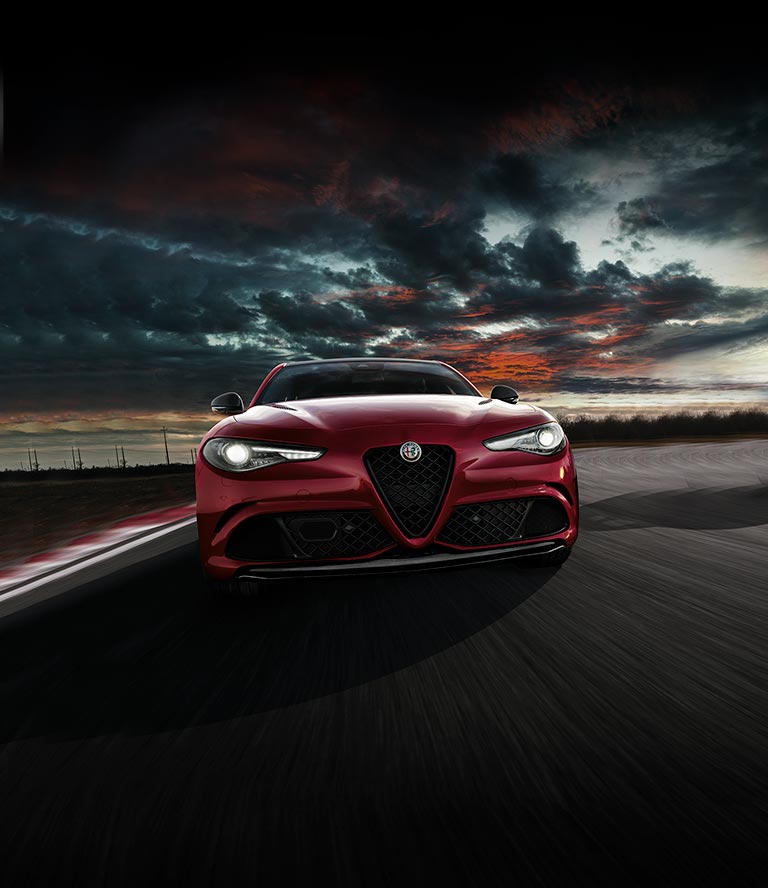 Performance
POWER AND TECHNOLOGY
COME TOGETHER
The Alfa Romeo Giulia Quadrifoglio embodies a perfect mix of power
and technology. Its engine is a 2.9 V6 that generates 510 HP and
produces 600Nm of torque between 2500 and 5000 rev/min. This
engine is extraordinarily powerful yet extremely lightweight, made
entirely of aluminum. Paired with a 8-speed automatic transmission
that changes gears in only 150 milliseconds in Race mode.
Disclaimer
Fuel consumption Giulia Quadrifoglio Range (l/100 km): 10,3 - 10,1; CO₂ emission (g/km): 233 - 228.
Type approval values determined on the basis of the WLTP combined cycle, updated as of 26.05.2021. The values indicated are for comparative purposes.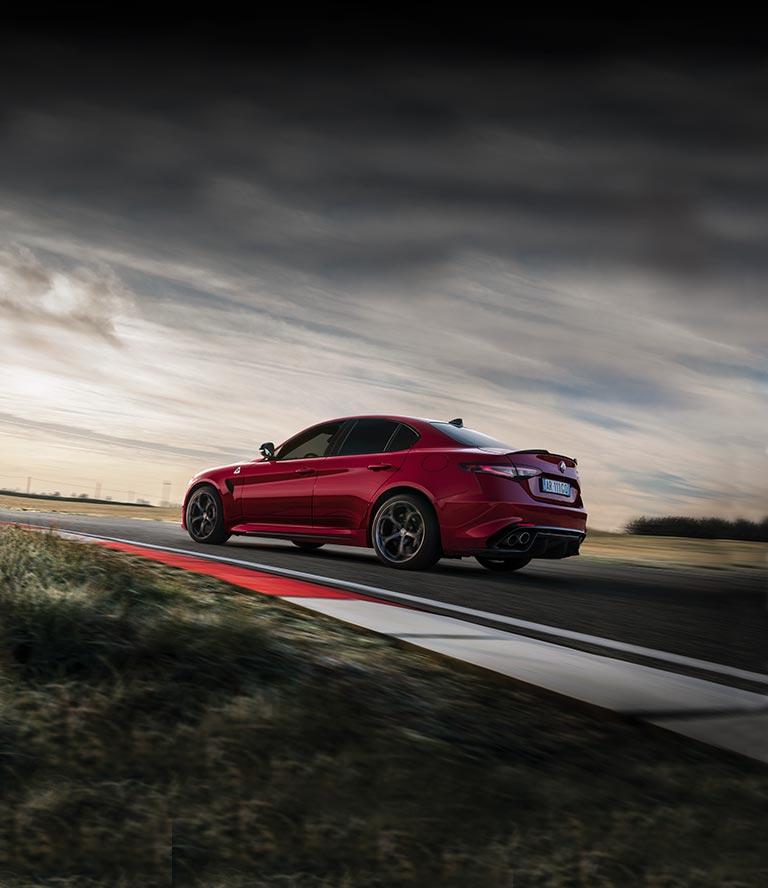 Advanced Driving System
DRIVEN BY TECHNOLOGY
Alfa Romeo has reached another level of driving pleasure with the
second level of autonomous driving. With cutting-edge technology,
the Giulia Quadrifoglio shows its uniqueness when it comes to a
more intuitive driving experience.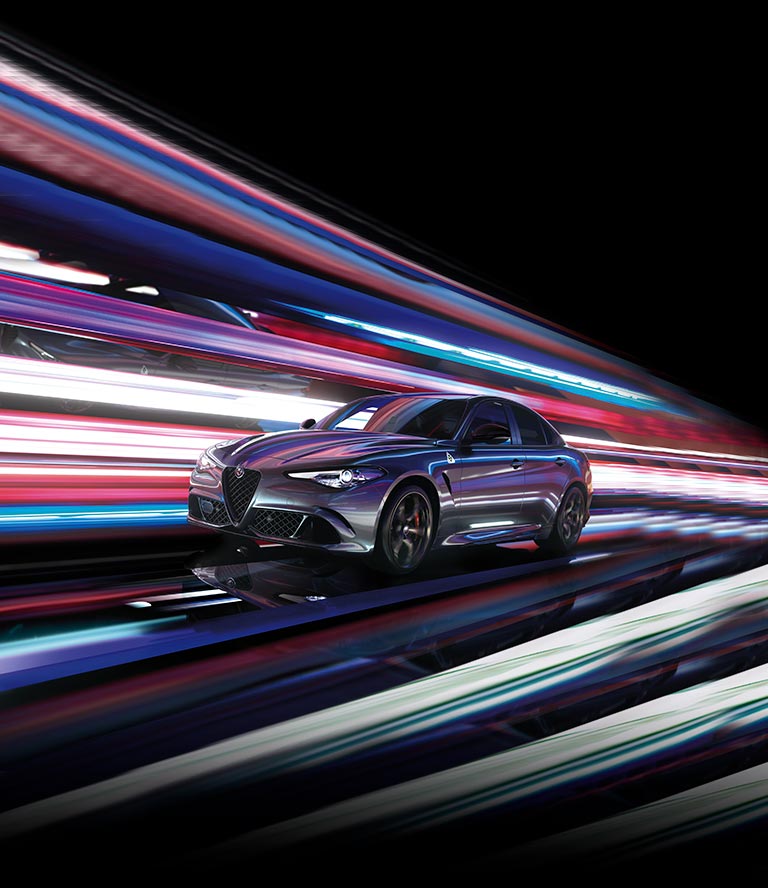 Infotainment
IMMERSIVE EXPERIENCE
The infotainment system of the Alfa Romeo Giulia
Quadrifoglio features a 8.8" Multi-Touch screen.

Alfa Connect Services
CONNECTIVITY AT ITS BEST
Connected with the world. And with your car. The Alfa Connect Services create and ensure great connectivity with Android Auto™ and Apple CarPlay.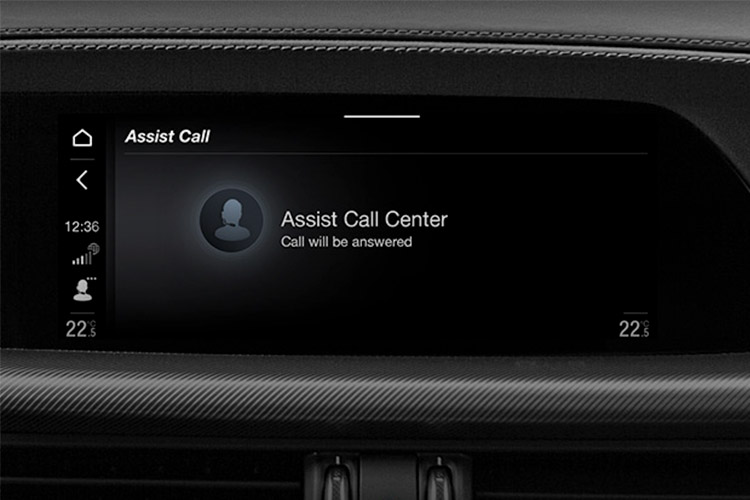 MY ASSISTANT
In any emergency, My Assistant allows you to contact our dedicated call centres that will do everything they can to solve the issue as quickly as possible.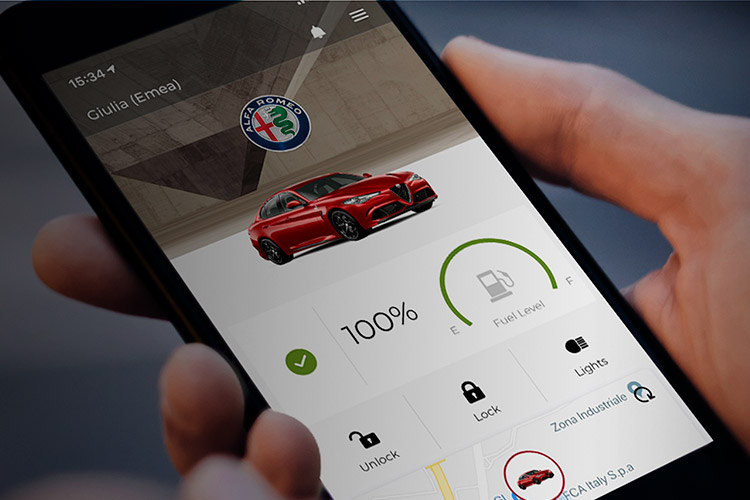 MY REMOTE
Using My Remote, you can interact with your Alfa Romeo Giulia Quadrifoglio anytime, wherever you are: you can lock and unlock the doors, turn on and off the lights, and carry out many other actions. All directly from your smartphone or smartwatch.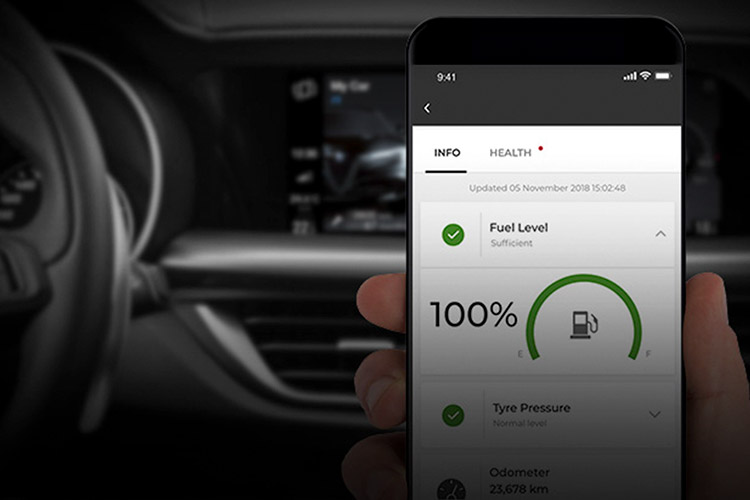 MY CAR
With My Car, you can constantly now keep all your Alfa Romeo Giulia Quadrifoglio general health and status under control, directly from your smartphone or computer, even when you're not behind the wheel.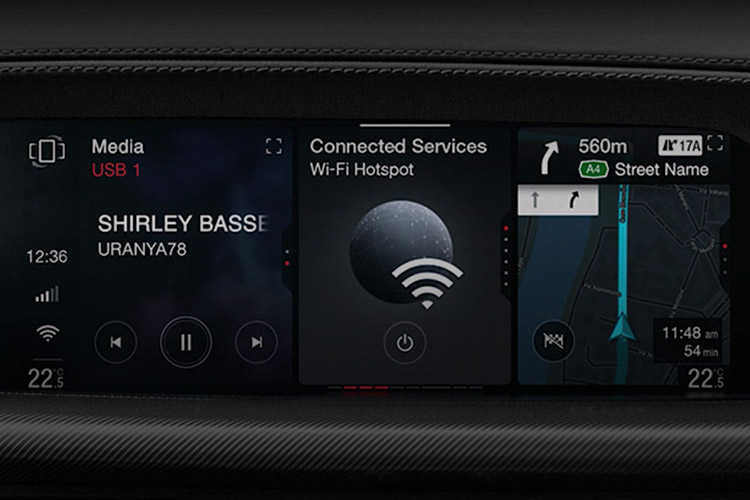 MY WI-FI*
With My Wi-Fi, you can share a wireless internet connection with all the passengers on your Alfa Romeo Giulia Quadrifoglio.

*My Wi-Fi is an optional service.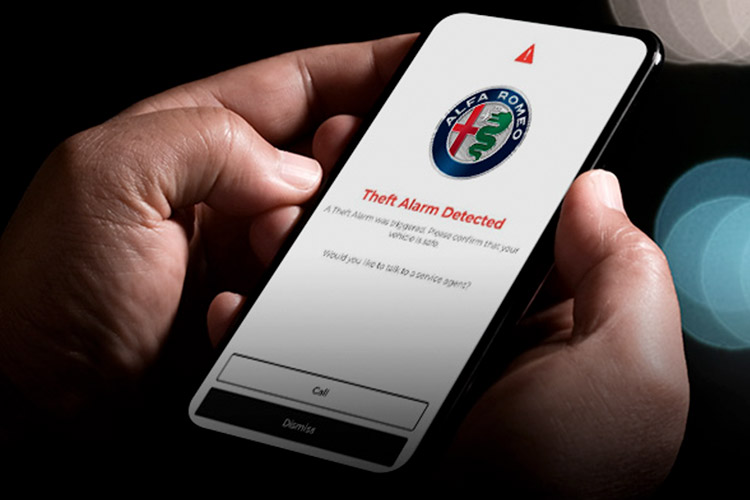 MY ALERT*
Protect your Giulia Quadrifoglio with My Alert, a service that notifies your app of any suspicious event, like attempted theft, or unauthorised towing.

*My Alert is an optional service.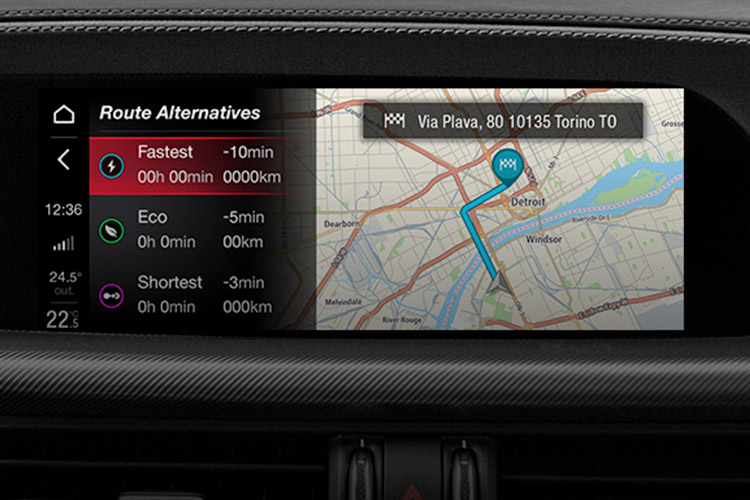 MY NAVIGATION
With My Navigation, your driving experience is even more complete: real-time updates on traffic, weather, and road conditions. You can also look up destinations and places of interest on your smartphone and send them to your onboard navigator.
In addition, thanks to My Alfa Connect mobile app, you can access partner offers and insurance benefits linked to your vehicle's telematic data.

For more information click here.




Disclaimer
Images meant for display purpose only, product details and color range availability go to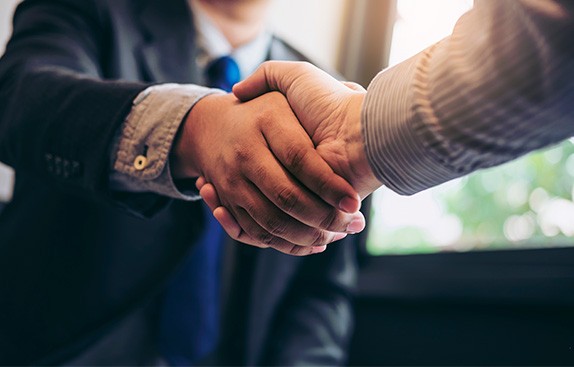 Financial Services
PURCHASE SOLUTIONS
Find a wide range of financial services and insurance products for
the purchase of your Alfa Romeo.
Schedule a test drive
and try the unique
experience of driving
an Alfa Romeo.
Get all the information
you need about your
favourite Alfa Romeo.
Download the detailed brochure.
Configure your car online, from
wherever you are, at anytime.
And buy your next
Alfa Romeo in just a few steps.
With a certified vehicle,
you will own more than
a used car. You will own
a certified Alfa Romeo.