QUADRIFOGLIO.
ALWAYS ON THE SIDE OF THOSE WHO DARE
The legendary emblem of Alfa Romeo best performance cars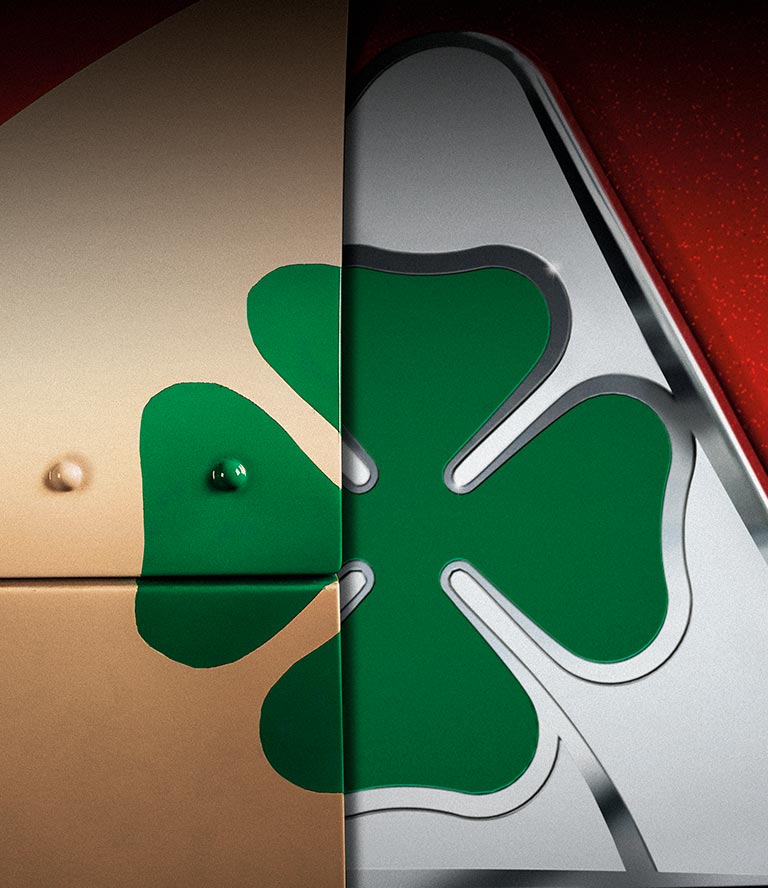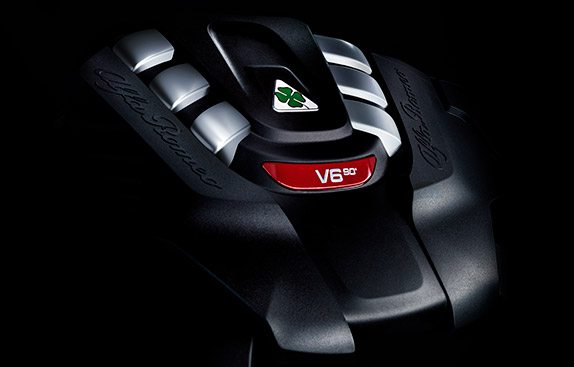 A SYMBOL OF UNCOMPROMISING PERFORMANCE
Thanks to their innovations and performances, the Giulia Quadrifoglio and the Stelvio Quadrifoglio represent the essence of Alfa Romeo sportiness and driving pleasure.
The use of ultra-light materials and the exceptional 2.9 V6 bi-turbo 510 HP engine guarantee an unprecedented weight/power ratio.
A SYMBOL OF GOOD LUCK BECOMES LEGEND
It all began in 1923. Ugo Sivocci won the Targa Florio aboard an Alfa Romeo RL, bearing the symbol of a green four-leaf clover that he painted on a white diamond ground. Alas, just a few months later, Sivocci died in a tragic accident: the car he was test-driving was not bearing his lucky Quadrifoglio. From that sad day on, Sivocci's good-luck charm became the symbol of our passion for motor racing: a tradition that has lived on throughout the decades.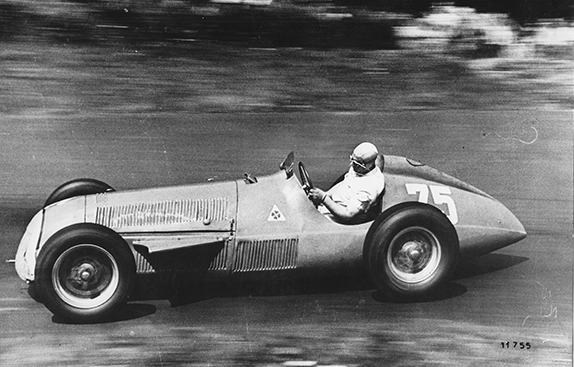 THE WINNING LEGACY OF THE QUADRIFOGLIO
Name any major race, circuit or championship, and you will find the Quadrifoglio emblem figuring high in their halls of fame: Alfa Romeo gained the first-ever GP World Championship in 1925, and the first two Formula 1 titles in 1950 and 1951. These are but a few of the many achievements of a winning streak that boasts 5 World Championships, and hundreds of Italian and European titles. These victories are more than just a part of the history of Alfa Romeo: they have become integral components of every Quadrifoglio model.
Built to conquer
GIULIA QUADRIFOGLIO
Discover the power of confidence on an Alfa Romeo Giulia Quadrifoglio. Uncompromising performance, perfect balance, real-time distribution of torque and power: all is meant to take you to the center of your emotions.
STELVIO QUADRIFOGLIO
Experience the real driving pleasure on an Alfa Romeo Stelvio Quadrifoglio: it's pure power, ingeniously blended with refined elegance and advanced technology, in order to inspire powerful emotions in you.